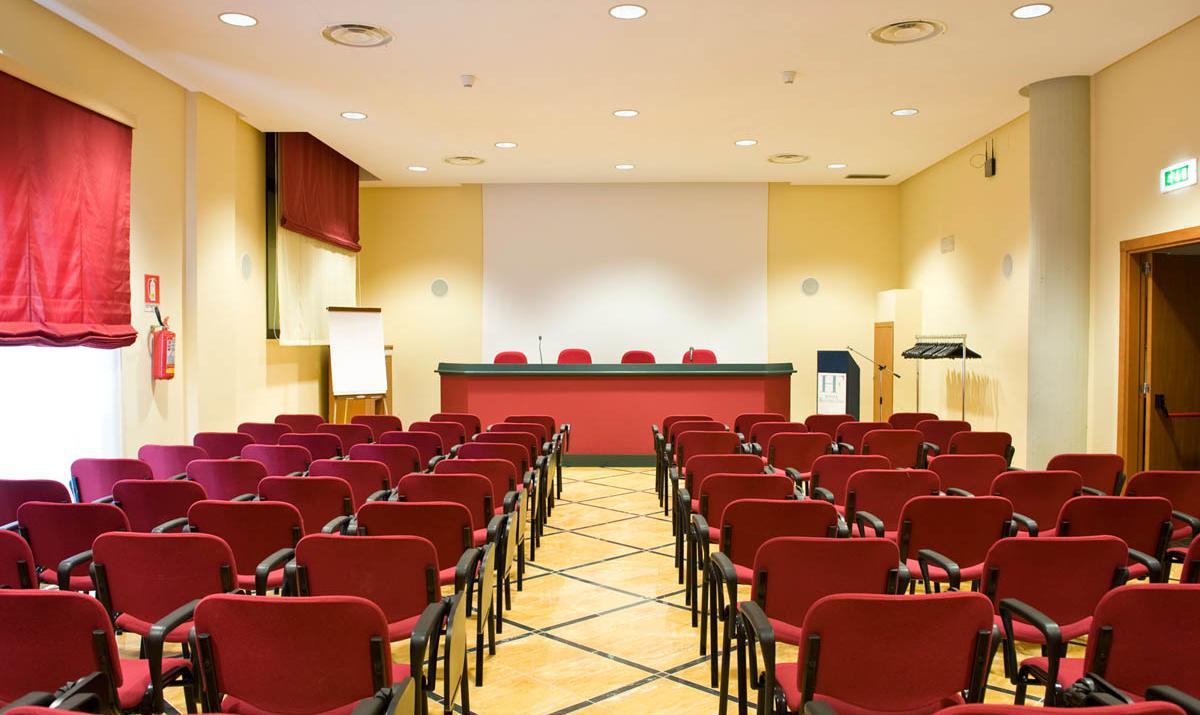 The Hotel Federiciano meeting centre is the ideal place to host business meetings.

It is composed of three rooms, all equipped with the latest technological equipment.

The maximum capacity is 160 people, theatre style, provided of: audio and video amplification, projector, CD / DVD, internet connection, wireless internet, video and slide projector, hostess service, secretary.

Other technical equipment can be provided on request.